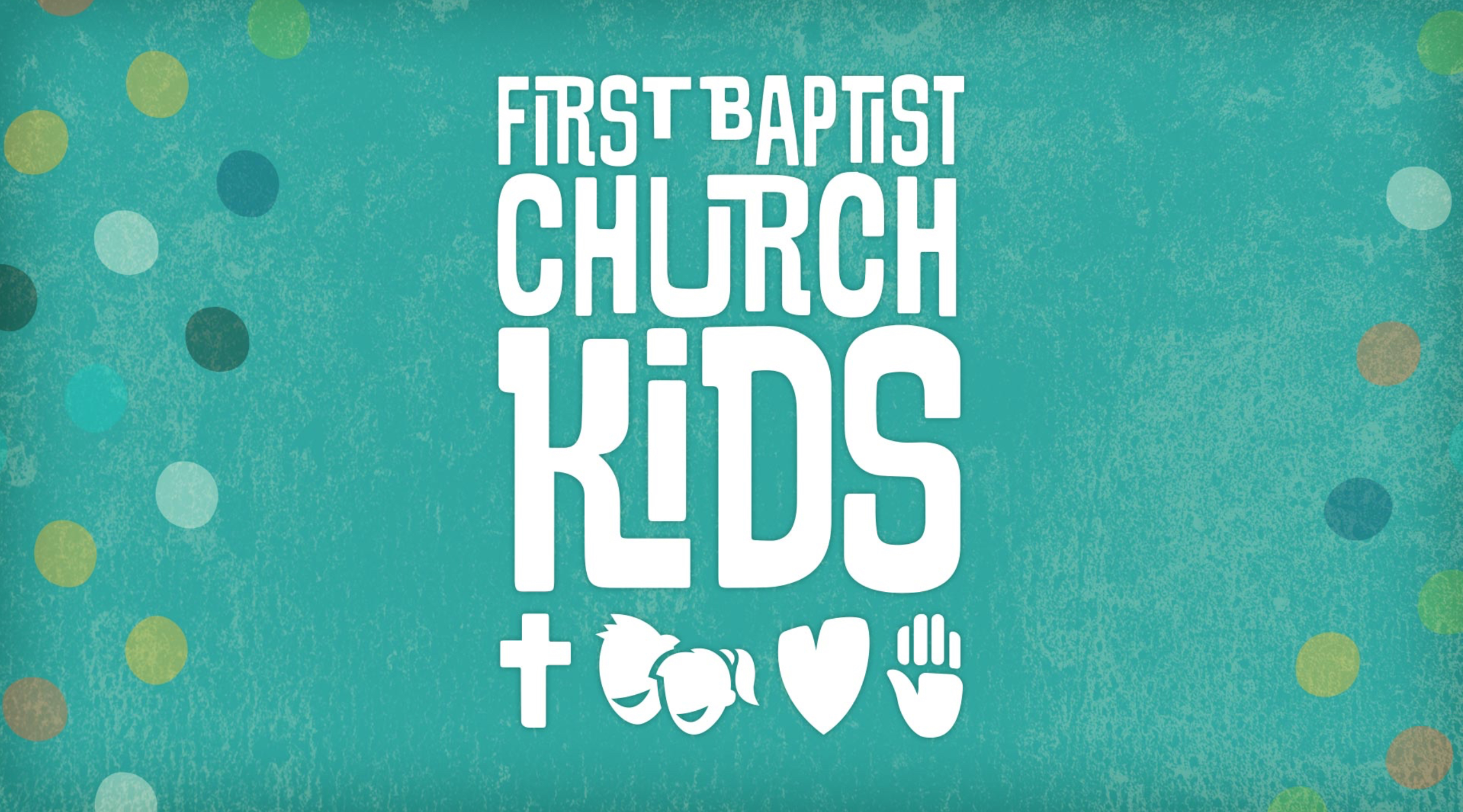 AT FIRST BAPTIST WE LOVE KIDS. WE ARE DEDICATED TO PROVIDING A PLACE IN WHICH CHILDREN OF ALL AGES CAN LEARN ABOUT GOD'S LOVE IN THE WAY AND AT A LEVEL UNIQUELY SUITED TO THEM.
OUR COLORFUL, KID-FRIENDLY ENVIRONMENT IS A GREAT PLACE FOR YOUR PRESCHOOLERS AND CHILDREN TO DISCOVER GOD AND HIS LOVE. TEACHING CHILDREN WITHIN A SAFE, SECURE, AND LOVING ATMOSPHERE IS OUR TOP PRIORITY AS WE PARTNER WITH YOU TO LAY A BIBLICAL FOUNDATION FOR YOUR CHILD'S SPIRITUAL GROWTH.
Illness
We are unable to accept a child if he/she has had a fever in the last 24 hours or has diarrhea, a contagious rash, vomiting, heavy nasal bronchial congestion, croup, congestive cough or pink eye. We cannot give any medication. If your child becomes ill while in our care, we will contact you immediately.
Personal Items
Please bring a change of clothes for all preschoolers while they are in our care. Depending on the age of your child, be sure to send disposable diapers, bottles, formula, pacifiers, sippy cups, etc. appropriate for the length of time your child will be spending with us. Be sure all items brought are labeled with your child's name. Any item such as a blanket or animal that a child cannot live without will be accepted, but toys or other items are provided in the rooms and should not be brought from home.