We are very sad to announce that we have decided to cancel the Marias Valley Rodeo Bible Camp for this year. There were a number of factors that led to this difficult decision particularly with all of the schedule challenges with many that have arisen over the last few months. We are thankful for all of the support and prayers for this event and we will look towards doing it in 2021!
We are Excited to be Co-sanctioned for our rough stock this year with 406 Rodeo.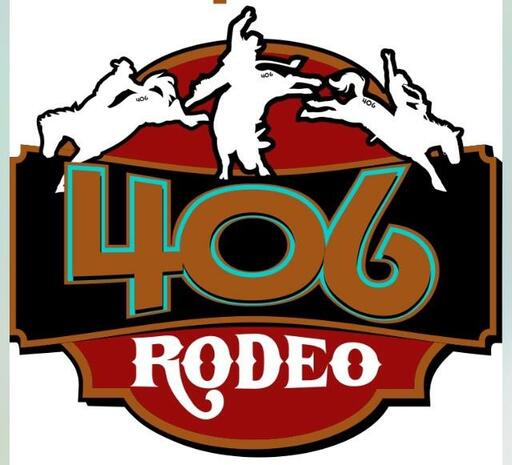 Marias Valley Rodeo Bible Camp seeks to provide an opportunity for participants, from beginners to experienced, to develop, learn, and excel in their chosen rodeo events. Through our skilled instructors and volunteers, we help participants to grow in their excellence and integrity inside and outside of the rodeo arena.
Rodeo Bible Camp Registration (Click the link below to Download)
First Baptist Church, 751 Marias Ave., Shelby, MT 59474. If you have questions feel free to email or call 406-434-5383.
LIST OF EVENTS: Steer Wrestling/ Chute Dogging, Team Roping, Calf Roping, Breakaway, Barrels, Poles, Goat tying,
Bareback, Saddle Bronc, Bull Riding/ Steer Riding
ENTRY FEE: $250.00 per student
( $50.00 per event added, they can get in as many events as they want )
$200.00 goes towards two day clinic and $50.00 is your entry fee into rodeo
which will be held on the last day.
EVENT DIRECTORS: Chad Scarborough & Remington Campbell

STOCK CONTRACTOR: 406 Rodeo, Dick Lyman & Matt Robertson
PICKUP MEN: Shane Moran, Heath Lafromboise
COACHES: Dick Lyman, Matt Robertson, Sylvan Lacross, Shane Moran, Katie Rasmussen, Remington Campbell
Marias Valley Rodeo Bible Camp
SCHEDULE OF ACTIVITIES AND WHAT TO BRING
Monday & Tuesday
8:00 AM Check-in
8:45 AM Opening comments, Orientation,
9:00 AM Roughstock @ the Main Rodeo Arena
Roping Events @ Roping Arena
Barrels & poles@ Show Arena
12:00 PM Lunch,
12:30 PM Chapel Time –
1:15-4:30 Barrels & Poles @ Show Arena
Ropers @ Roping Arena
Roughstock @ the Main Rodeo Arena
5:00 PM Chapel Time and Closing Informations
6:00 PM Return to Homes or Campers

Wednesday
8:30 AM Announcements and Morning Chapel
9:00 AM Jack Pot Rodeo- (Families and Community Welcome)
12:00 PM Lunch and Chapel Time
7:00 PM Awards Ceremony (Alibi Pizza)

-No student is allowed to leave grounds once they have checked in without first checking with Rodeo Camp Staff
-All tobacco & Alcohol products are strictly prohibited.
-Campers are required to participate in all scheduled activities
Rodeo Gear: Saddle/bareback rigging, ropes, bull ropes, boots, bandages, spurs, lucky shirt, etc.
Protective gear: Vest, helmet, mouth guard, etc.
Horse care: If bringing your own horse: hay/grain, buckets, riding tack/grooming supplies. Water buckets and hose access are available. Current Coggins test required. Bring your horse's health papers!
General: Bible, notebook, pen/pencil, camera, shoes and clothes suitable for outdoor activities, rain coat.
For the Jack Pot rodeo bring some nice western wear.
*For parents who are planning to camp at RBC, if you will be joining us for meals there is a suggested donation of $15 for provided lunch.
Questions
Registration and Payment: Registration and payment can be made the day the event begins or you can send it to the church prior to the event. All checks will be made to First Baptist Church and designate in the memo line, Rodeo Bible Camp.
Housing: The Marias River Rodeo Bible Camp will not be providing lodging for participants. At the end of each day, participants will be in the care of the parent or guardian. Participants will be able to use the RV hook ups at the fair grounds and the shower and restroom facilities will be available. The exhibit building will also be open for meals and a meeting area.
Food: Part of the cost of participating includes lunch each day of the event. Breakfast and Supper will be on your own.
Protective Gear and Equipment: We will have a some protective gear and equipment that participants can use but if they have access to their own they are highly encourage to bring it.
Schedule: We will begin each morning at 8:45 am with Morning Devotionals.
The Rodeo will begin at 9:00 am on Thursday.
The Awards Ceremony & Dinner will be Thursday at 7:00 pm and will be held and sponsored by the Alibi Pizza. Entertainment will be provided by Wylie Gustafson.


Prizes and Awards: There will be trophy buckles awarded to the Most Improved Cowboy or Cowgirl, All Around Cowboy, and All Around Cowgirl. Awards will also be given for winners of each rodeo event.